The murder of Maj Gen BN Kumar (retd), the then Chairman of Bhakra Beas Management Board (BBMB), in Chandigarh in 1988; the killing of 19 students at Thapar Engineering College in Patiala in 1989; and the kidnapping and murder of Rajan Bains, son of then SSP Batala Gobind Ram in 1989 are some of the crimes for which Khalistan Commando Force (KCF) chief Paramjit Singh Panwar was wanted by Punjab Police.
Panjwar (63) was shot dead Saturday by unidentified gunmen while he was out for a morning walk near his residence in Pakistan's Lahore. He was designated as a terrorist by India under the Unlawful Activities (Prevention) Act in July 2020.
Senior Punjab Police officials who were at the forefront of the fight against militancy in the late 1980s and the mid-90s recalled the crimes, which were executed by the KCF, led by Panjwar.
Maj Gen Kumar was shot dead outside his residence in Sector 35 of Chandigarh. The students who were murdered at Thapar Engineering by College in Patiala were sleeping in a dormitory and had come from different colleges in the region to attend a youth festival. Gobind Ram's son was killed as a reprisal for the activities of the SSP who was accused of using extrajudicial methods in cracking down on the militants in his area.
"At that time, families of police officials were being targetted and Gobind Ram's sons' murder by KCF was one in this chain of events. A couple of years earlier, in 1986, the son of a DSP Raj Kishen Bedi was killed in Ludhiana. Another SP's four-year-old son was also kidnapped in 1989 but was released unharmed," recalled a senior police officer who did not want to be named but was an SP rank officer during the years of militancy.
A senior police official who had served in a several militancy-affected districts in the late 1980s recalled that 10 Rai Sikhs (a Sikh Community) were also murdered in Ferozepur during that period.
A former Punjab Police officer, who handled Intelligence and Counter Intelligence while in service, said that it had been well established by the agencies that Panjwar was funded by the sleeper agents of Pakistan's Inter Services Intelligence (ISI) in the western countries, including the USA.
"Panjwar, based in Lahore, was getting funds in a roundabout manner from ISI from the US and this information was passed on to us by the FBI (Federal Bureau of Investigation). This resulted in the arrest of a sleeper agent of ISI named Khalid Awan in New York in the early 2000s," said the retired officer who did not want to be named for security reasons.
A joint intelligence operation led by the FBI had resulted in busting of the syndicate led by Panjwar in New York.
Khalid Awan had confessed before the FBI about his role in funding KCF and his direct links with Panjwar. "He was encouraged to make phone calls to Panjwar and his ISI handler on an open line from the prison where he was being held in New York and all these calls were recorded. The ISI officer referred to Khalid Awan as a "khamosh mujahid" or a silent warrior in the cause of Khalistan," said the officer.
Khalid is learnt to have transferred US $ 60,000 to 70,000 Dollars to Panjwar and told the US investigators that he knew the money "was going to be used for bad things…shooting and killing of innocent people…in India". Eventually Khalid Awan was sentenced by a US court to 14 years in prison for promoting terrorist activities in India.
As per Punjab Police officials, Panjwar had been arranging arms training for Sikh youth in Pakistan and remained engaged in supplying of arms and ammunition and subsequent infiltration into India for targeting VIPs and economic installations.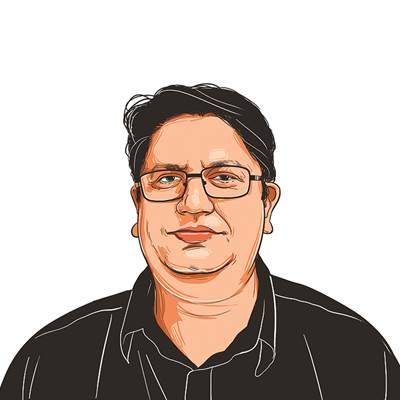 Man Aman Singh ChhinaMan Aman reports on defence and national security affairs. He also wri… read more