Wed., April 12, 2023
A GRIP ON SPORTS • Birthdays are funny things. Big when you are young. Maybe even bigger when you reach your 20s, though seemingly always followed by a big headache the next morning. By the time your joints start to creak and you make noises rising from the couch, you profess wanting no one to acknowledge them. Publicly. It's what we see as a challenge.
•••••••
• We would be remiss not to recognize, on this fine Inland Northwest day, a special occasion. Another birthday for the best person we've ever known, the woman who, for some unknown reason, decided to spend her years making ours better.
We could go on and on concerning why she is the GOAT, but being this is a sports column, we'll focus on that aspect of Kim's life.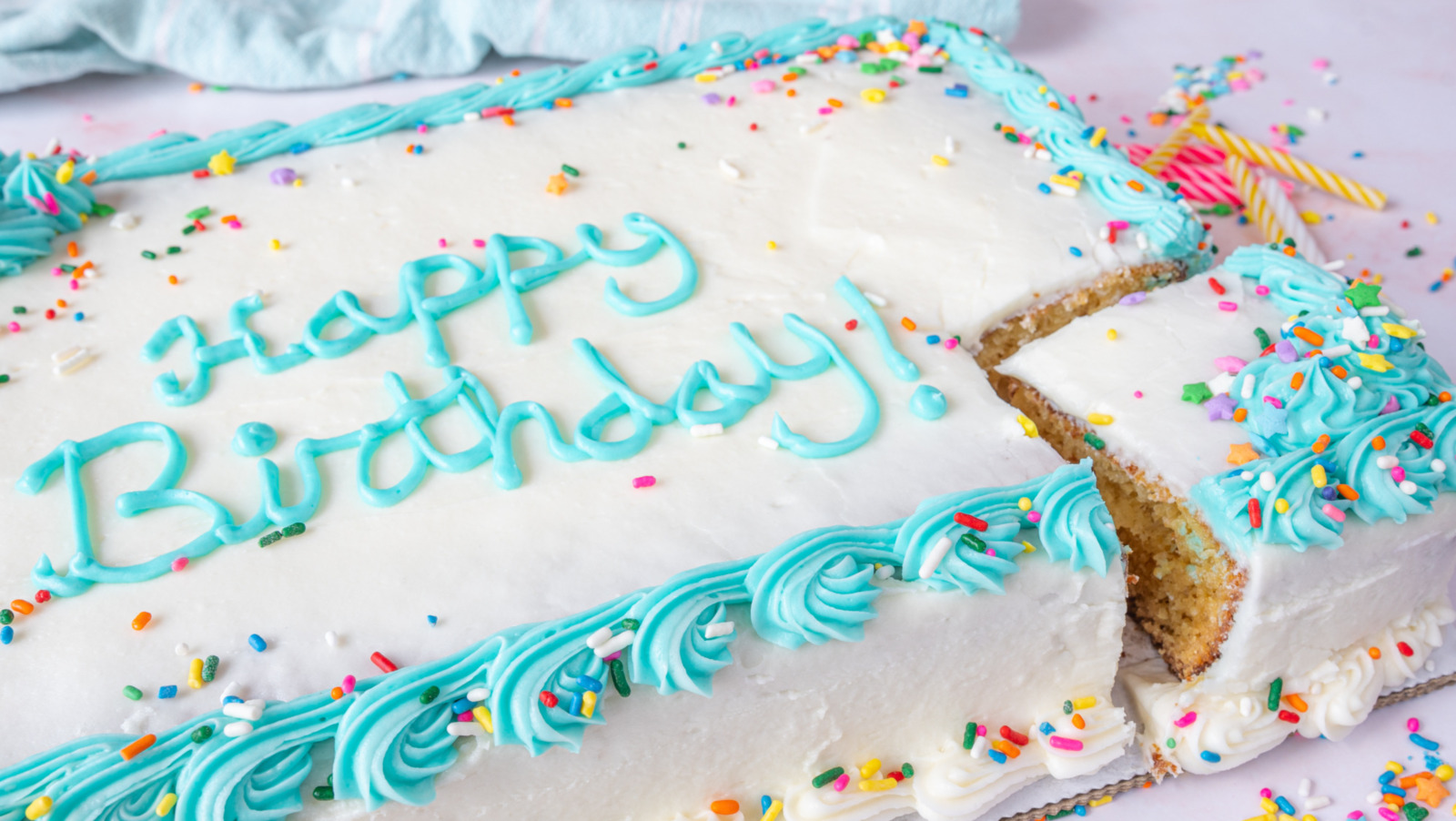 Let's start with her abilities as an athlete. How many folks earned high school letters in five different varsity sports? We know of one. And she doesn't even brag about it.
She played basketball in college not because it was her best sport, but because it was the one she enjoyed the most. Despite the late 1970s nature of women's hoops, in which participants were definitely treated as second-class citizens. And the fact, you know, that basketball is hard.
Then there is spectator aspect. We've never found a better companion at whatever sporting event you want to name. Baseball on a hot summer day? She's the first to buy the peanuts and beer. Keep score. Put on a hat and make a snide remark about the umpiring. Explain, kindly, the infield fly rule to some yahoo sitting next to her. She's that way at every event, from a football game to figure skating. The perfect seatmate.
Parenting? She was a better teacher than her husband. Calmer. More patient. Not as dogmatic. Much more encouraging. Our sons athletic skills would have been much better served if she had been in the lead role instead of, you know, this doofus.
And then there is the fan aspect of sports. The throw-yourself-into-your-team lifestyle. She's always been able to find the perfect balance. To understand how others may not, but acknowledge their fandom can be respected too – even if they root for the Huskies. Or, God forbid, Saint Mary's.
Her fandom, like everything she does, is – if you pardon the pun – rooted in empathy. She feels for the competitors, because she was one. She feels for the parents, because she was one. And she feels for the misbegotten folks who are impatient, judgmental and clueless, because she married one.
So, we wish her another happy birthday, not because she wants us to, but because she doesn't.
• Kim was even smart enough last night not to get too excited when the Mariners scored seven runs in their first two at-bats in Wrigley Field. She's watched too many of their games over the years to fall for that trap.
And lo and behold, she was right. Unlike others in the house.
Turns out, this April's Mariners need more than to score three field goals to win. Not when they give up a couple touchdowns.
• What is the surest sign of spring? Is it the crocus peeking out in the front yard? The potholes on Division or Freya or Francis or any other main street in Spokane? Or is it a bunch of baseball fans bundled up with coats, gloves, thermal underwear and blankets, watching a baseball game?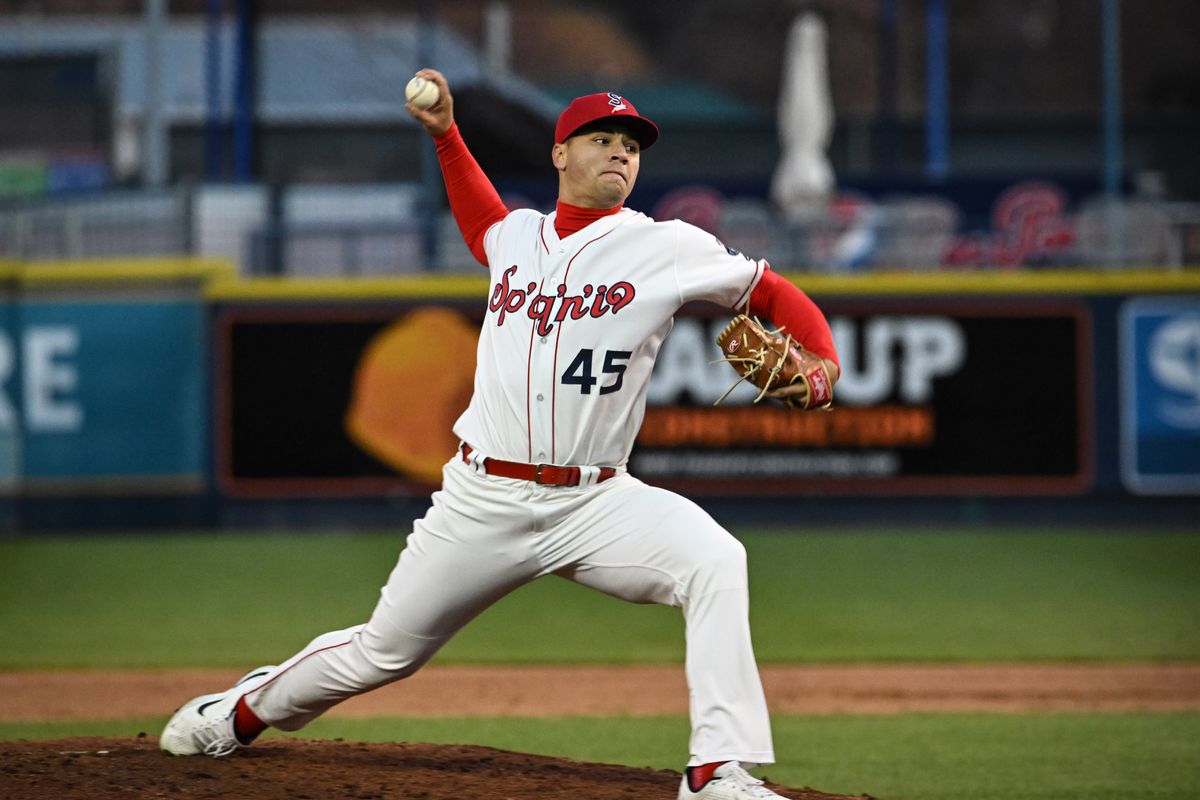 That last one will be ending soon, hopefully, as the weather warms. But for the folks who avoided the potholes to get to Avista last night, that was the case for the Indians' opener. Thankfully, Gabriel Hughes did what he did for the past few years up the road at Gonzaga, cooled off the visiting team's bats. And warmed the fans hearts with a win.
If you missed Hughes when he threw for the Zags, you have another opportunity this month. But as one of the Rockies' top pitching prospects, his days in Spokane might be numbered. Don't make the same mistake twice. You want to be able to say, down the road, you saw him when.
•••


WSU: One of the Cougars' strengths last season was depth at the defensive tackle spots. Not anymore. Not with three heavy contributors graduating. Colton Clark spent some time today describing what Washington State is doing to renew the position group and who may stand out this fall. … Elsewhere in the Pac-12 and the nation in football, could the media deal drag into summer? … If you want to play more downs for Washington as a running back, just make people miss. … Oregon is trying to figure out how to get started faster at practice. The Ducks have added to their staff. … Undersized has never bothered an Oregon State player. … Colorado has added a big-time quarterback. … Funny that Kliff Kingsbury's rollercoaster career has crossed paths with Lincoln Riley once again. … UCLA's running back room is different this spring. … There are different roles in Arizona's secondary. … One more story to link. Utah is finally ready to build an on-campus baseball stadium.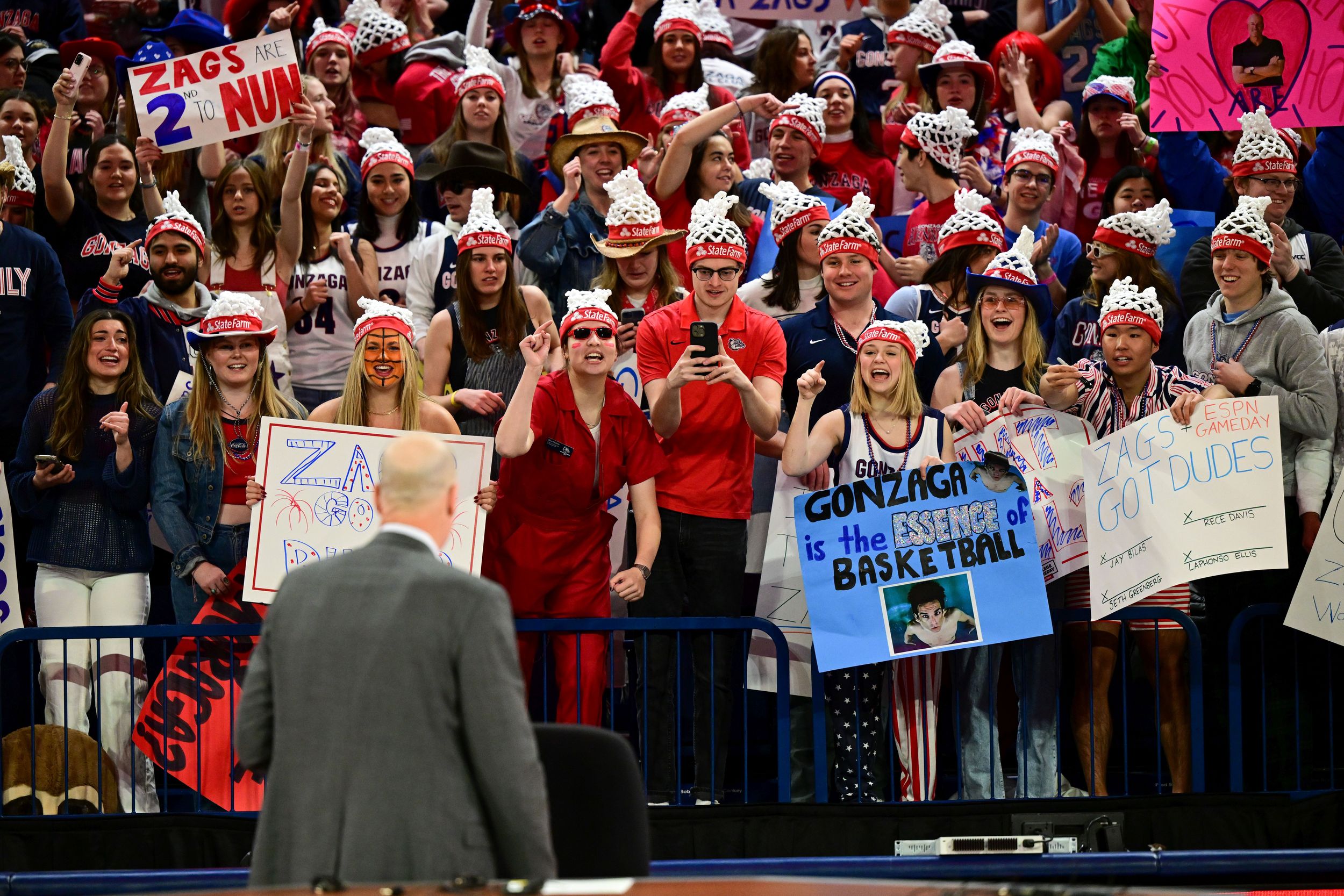 Gonzaga: OK, this is way too early. Especially in this day and age when transfers are more the norm than the exception. But Joe Lunardi has to do something. So, he has his first projections of the NCAA tourney, 2024 edition. Jim Meehan takes a look. … Yale will be making a trip to Spokane this fall. Or maybe winter. Either way, reports have the team playing GU next season. Theo Lawson has that covered. … Speaking of transfers, The Athletic lists Steele Venters' move to the Zags as one of the most impactful thus far. … The baseball team was blown out 15-1 at Oregon State.
EWU and Idaho: Around the Big Sky, we figured this was coming. With coach Danny Sprinkle leaving, a Washington transfer is not headed to Montana State. … The Bobcats are losing a women's player, though. … Weber State unveiled its football schedule. … Portland State is revamping its defense.
Preps: Despite the constant rain early in the day, there were a lot of baseball and softball games that were able to be played. We can pass along Dave Nichols' roundup.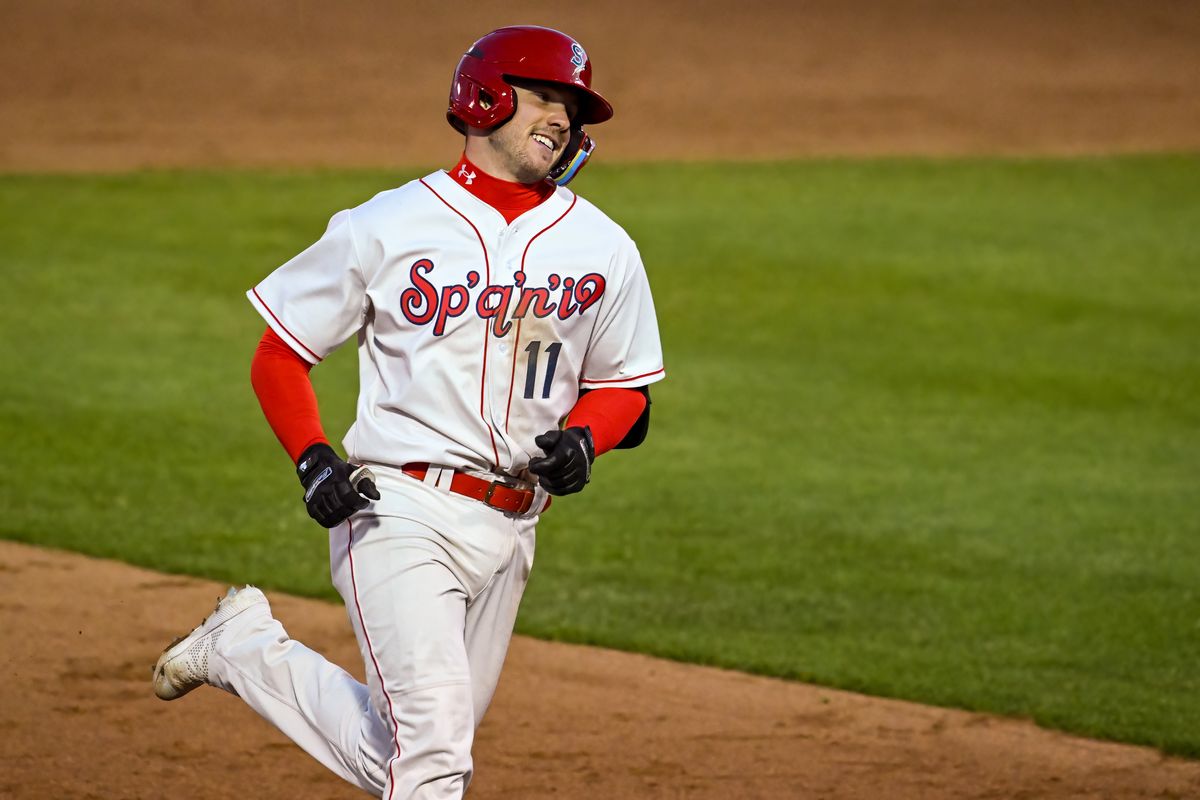 Indians: Dave also was at the Indians' season opener last night and documents Hughes' near-perfect pitching in the 7-4 victory. … Dave put together this notebook before the game as well.
Mariners: Ryan Divish doesn't think there will be a worse loss for the Mariners this season. We envision someone already has the "hold my beer" tweet ready to go. … Don't worry about Andres Munoz. He isn't worried at all.
Seahawks: Yes, Dre'Mont Jones is on board. But the Hawks need more help up front and it may come in the draft. … Could Seattle take another cornerback in the first round? … There are three high-priced safeties on the roster.
Kraken: A 4-1 win-streak-ending loss to Las Vegas isn't the end of the world but the Golden Knights could be a playoff foe. … Just because you score goals doesn't mean, in Seattle at least, you aren't asked to do the dirty work.
•••       
• We've lived 40 years in Spokane. All of them, and four years prior to that, have been spent with Kim. Those facts are important as you try to process why this column was devoted to the subject matter above. And, no, we're not referring to the M's mess of a loss. Until later …
Local journalism is essential.
Give directly to The Spokesman-Review's Northwest Passages community forums series — which helps to offset the costs of several reporter and editor positions at the newspaper — by using the easy options below. Gifts processed in this system are not tax deductible, but are predominately used to help meet the local financial requirements needed to receive national matching-grant funds.
Get the day's top sports headlines and breaking news delivered to your inbox by subscribing here.
I never thought I would need someone to care for me.
© Copyright 2023, The Spokesman-Review | Community Guidelines | Terms of Service | Privacy Policy | Copyright Policy